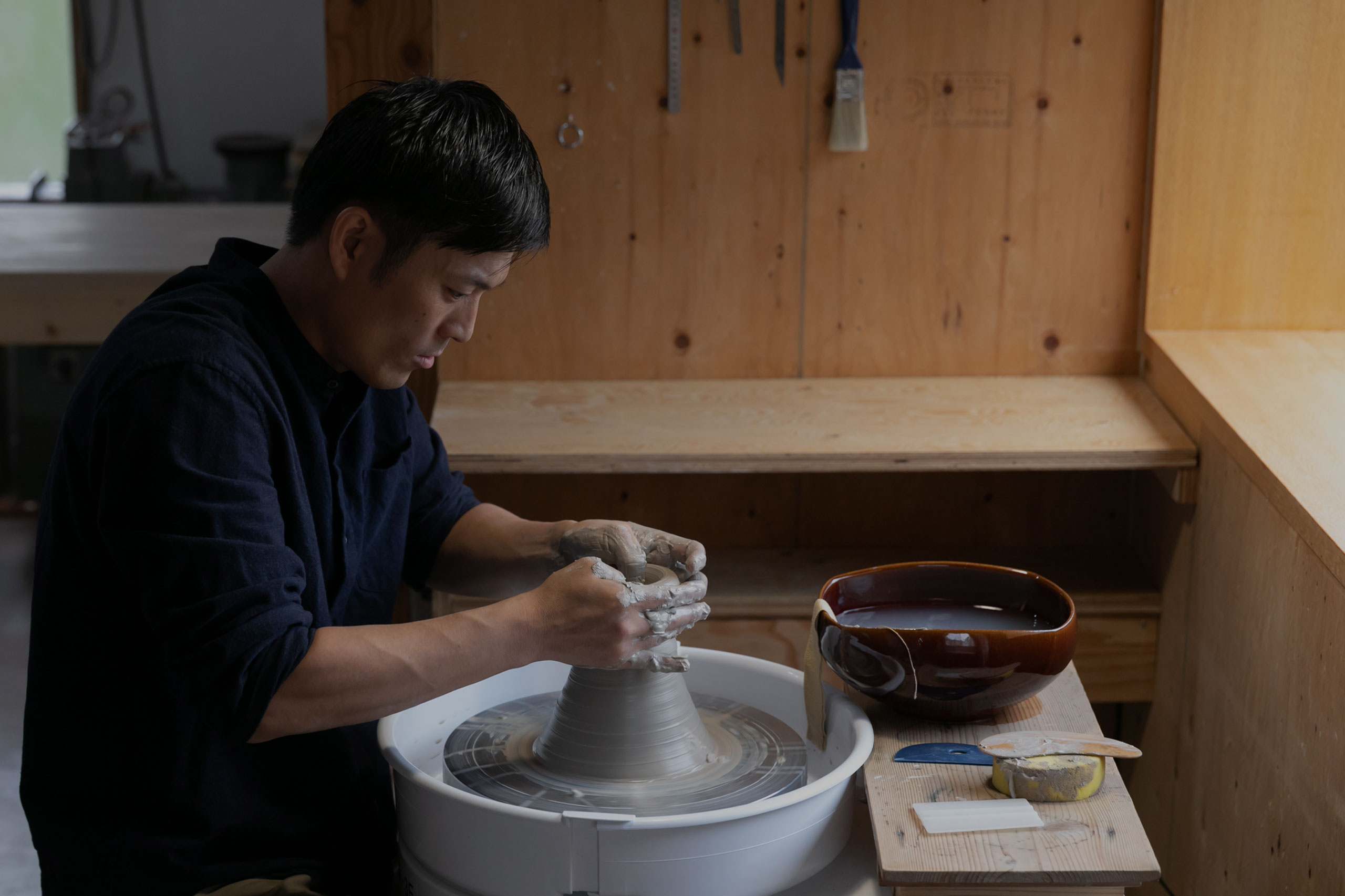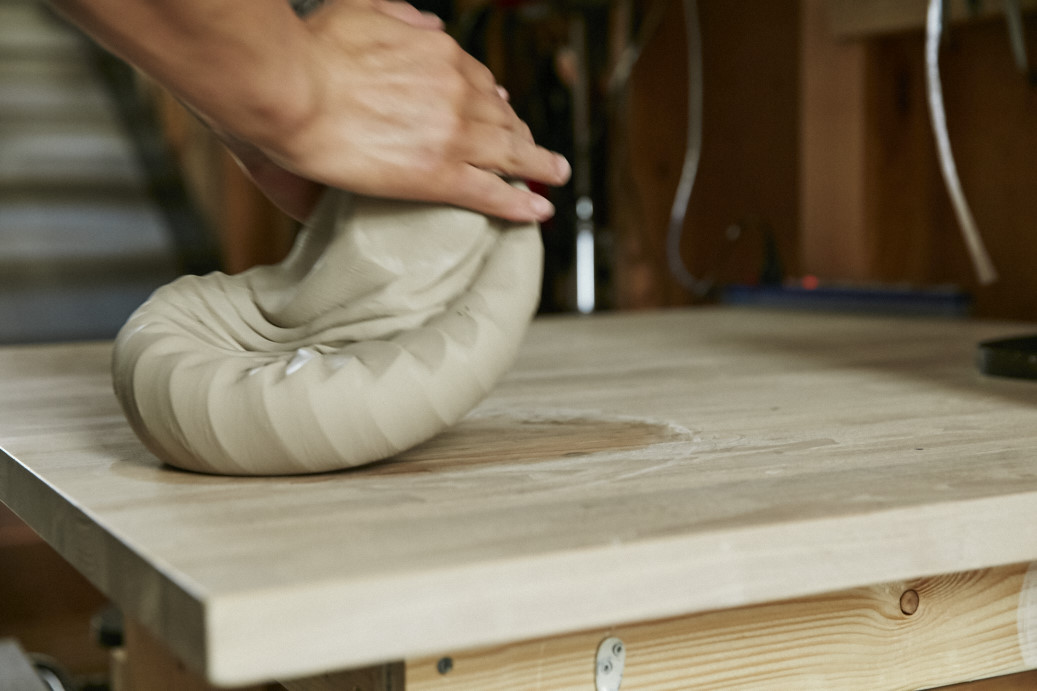 CREATION, NOT PRODUCTION
I've always loved to make things. In my childhood, I preferred to make objects out of clay rather than to make plastic models according to manuals. Now I come to think of it, that may have been the beginning of my life as a potter.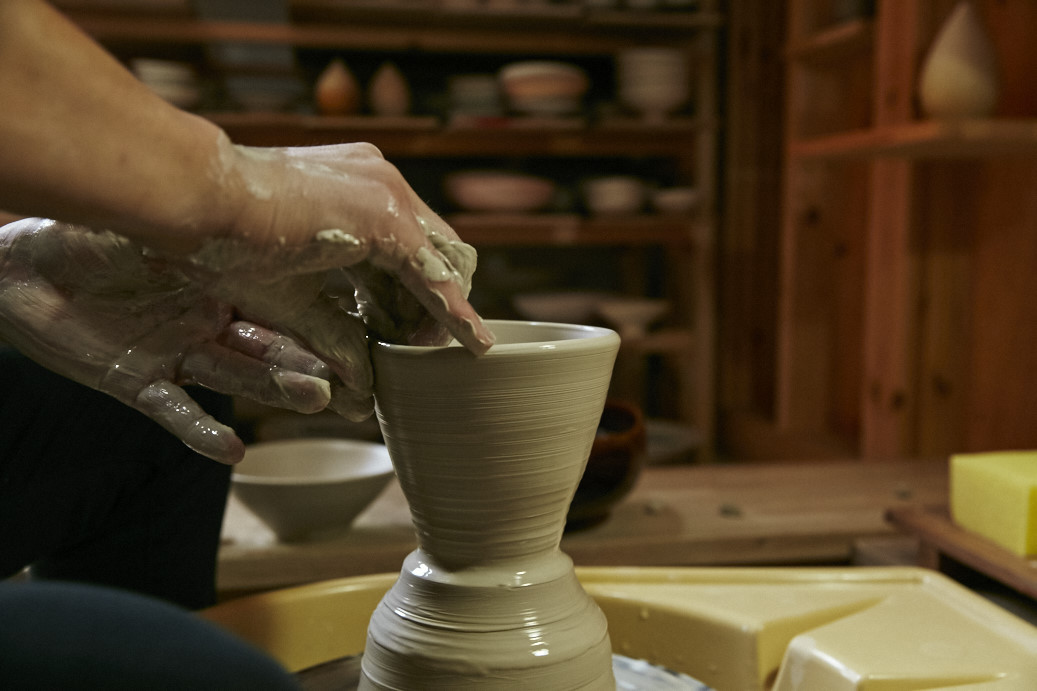 I WILL ALWAYS BE TURNING THE WHEEL.
Some people might think all potters use a potter's wheel. But there are many potters who don't use it, because the wheel is not necessarily essential. However I love it. I've been using it more than anyone else I know. I will stay a potter with the potter's wheel, ever.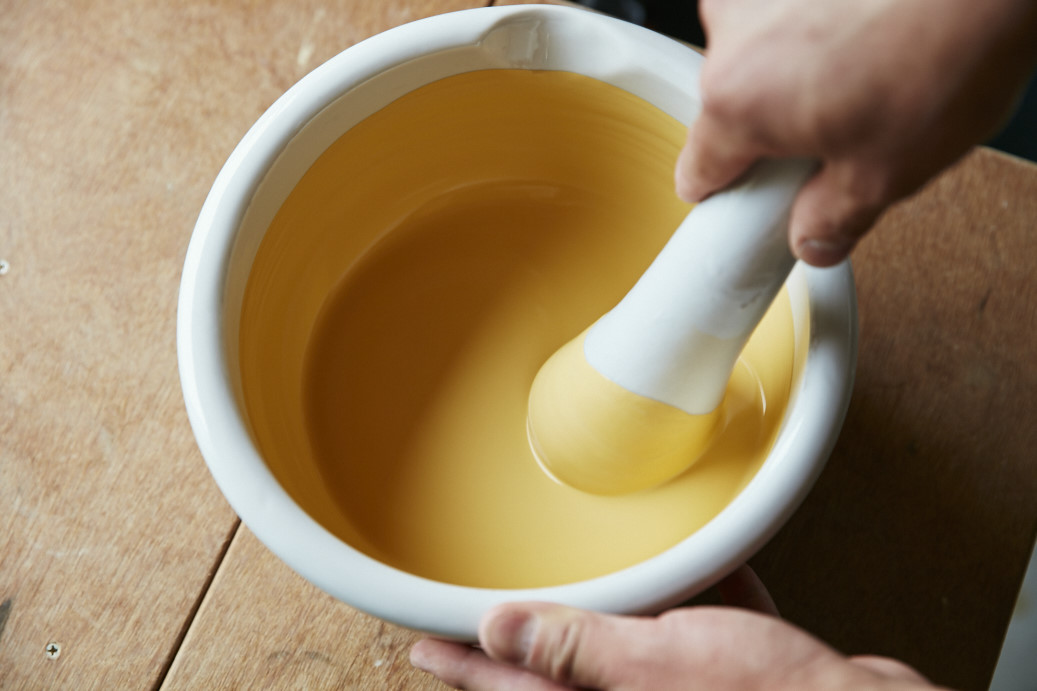 CRAZY ABOUT COLORS
If someone asks what the most important point of my work is, I'll say "colors". They are not only made by the kind of glazes, but by the number of glazes, their ratios of mixture, how glazes dripped, how they are fired and by many other factors. These factors interact with each other resulting in complex changes and variation in hues and colors. Accordingly, I'll simply have to continue studying day to day.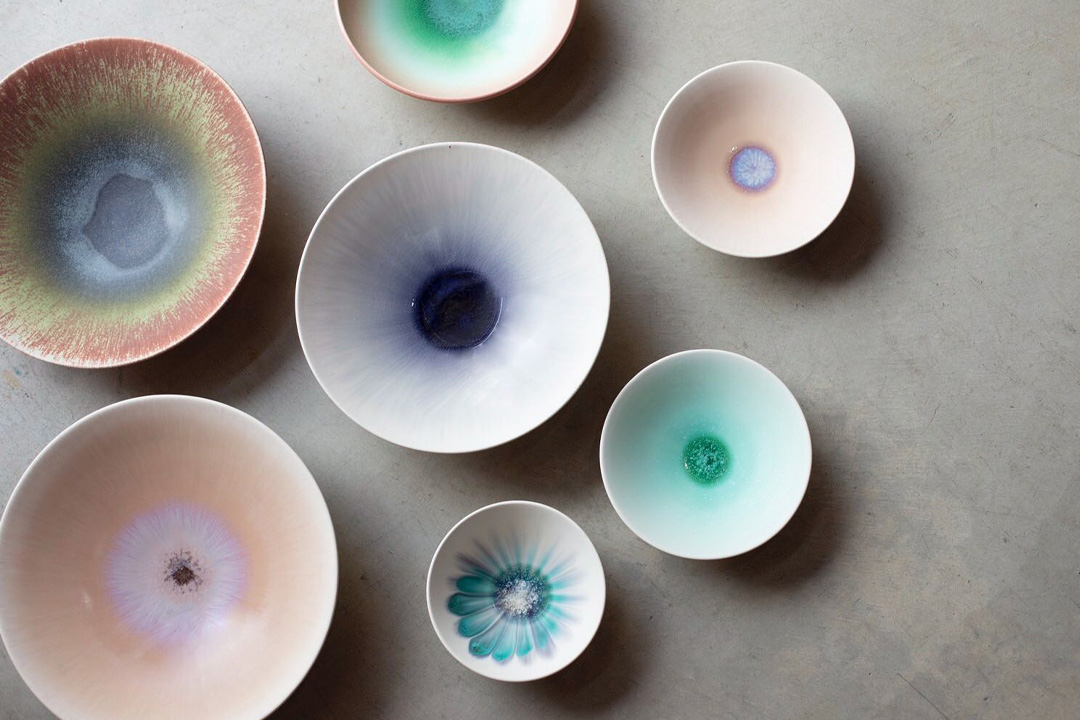 SOMETIMES I FALL IN LOVE AT THE
FIRST MOMENT OF OPENING
THE KILN'S APERTURE
The most delightful moment is opening the kiln's aperture. No matter how clearly the finish of the pottery is imagined, it is unknown until actually fired. Either they come out of the fire exactly as I had expected, or they don't. Occasionally they surpass my wildest expectations. They are my creation but I fall in love with them instantly.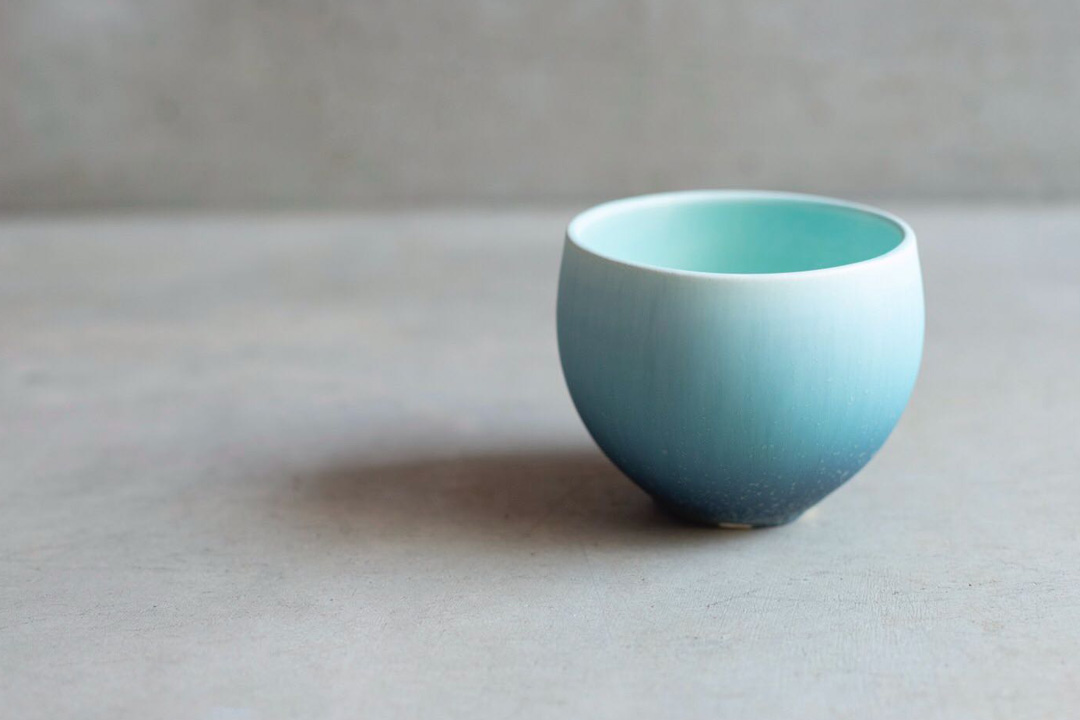 I WANT JAPANESE POTTERY TO
SPREAD TO THE WORLD
While continuing to make pottery, I've been fascinated by its richness and that of traditional crafts of Japan. I feel strongly that people around the world should be introduced to the simplicity and serenity of Japanese crafts that is far beyond what words can express. If it is conveyed through my work, that would be my pleasure.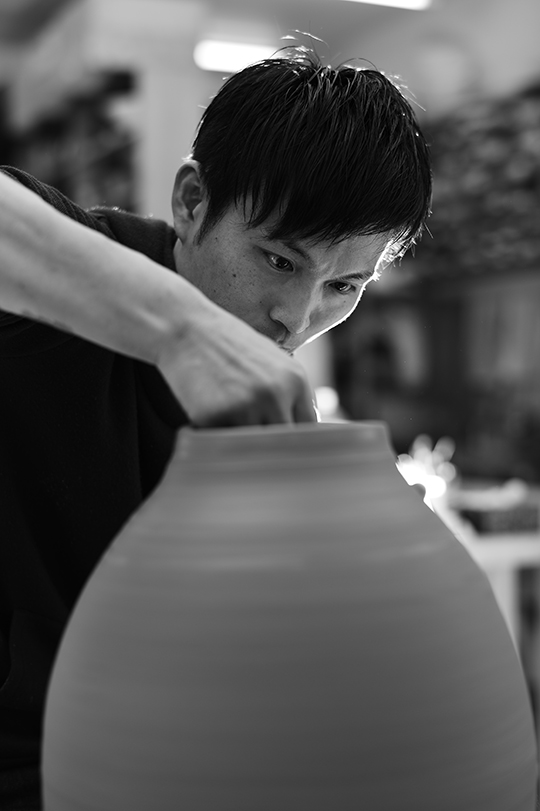 IWASAKI RYUJI
Born in 1980, in Tondabayashi-shi, Osaka, Japan
Awards
Selected for the Japan Traditional Kōgei Exhibition
Encouragement prize at the 5th Kikuchi Biennale in 2013
The newcomer encouragement award at the 47th Japan Traditional Kōgei Kinki Branch Exhibition
The Chairperson of Osaka City Board of Education Prize at 52nd Arts & Crafts Association of Osaka
The Mayor of Osaka Prize at 54th Arts & Crafts Association of Osaka
The Mayor of Osaka Prize at 59th Arts & Crafts Association of Osaka
Selected for All Kansai Exhibition
Selected for Hagi Taishou of Contemporary Ceramics Exhibition
Selected for Kobe Biennale in 2015